Las Vegas Raiders Football Team Baseball Jacket,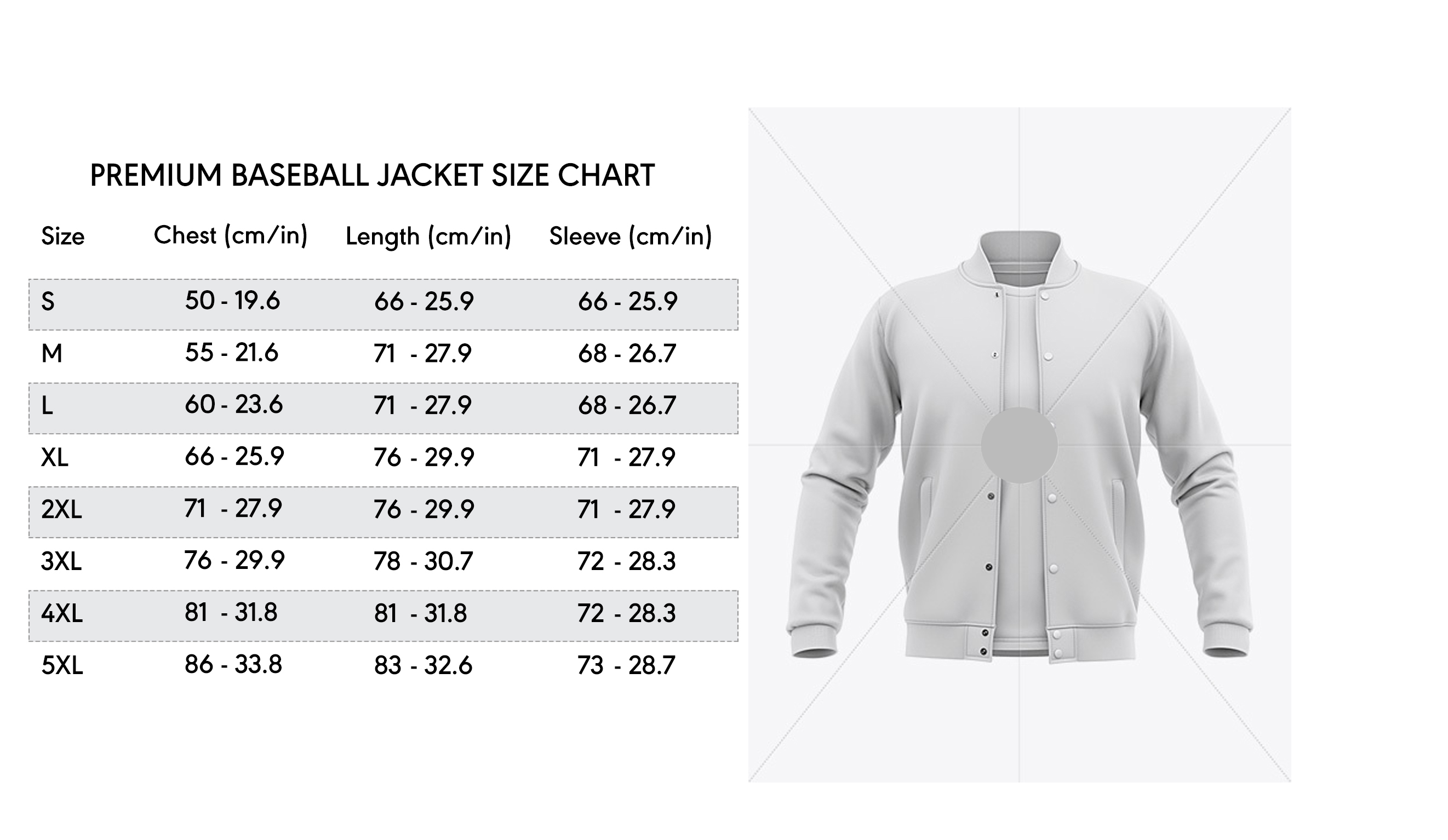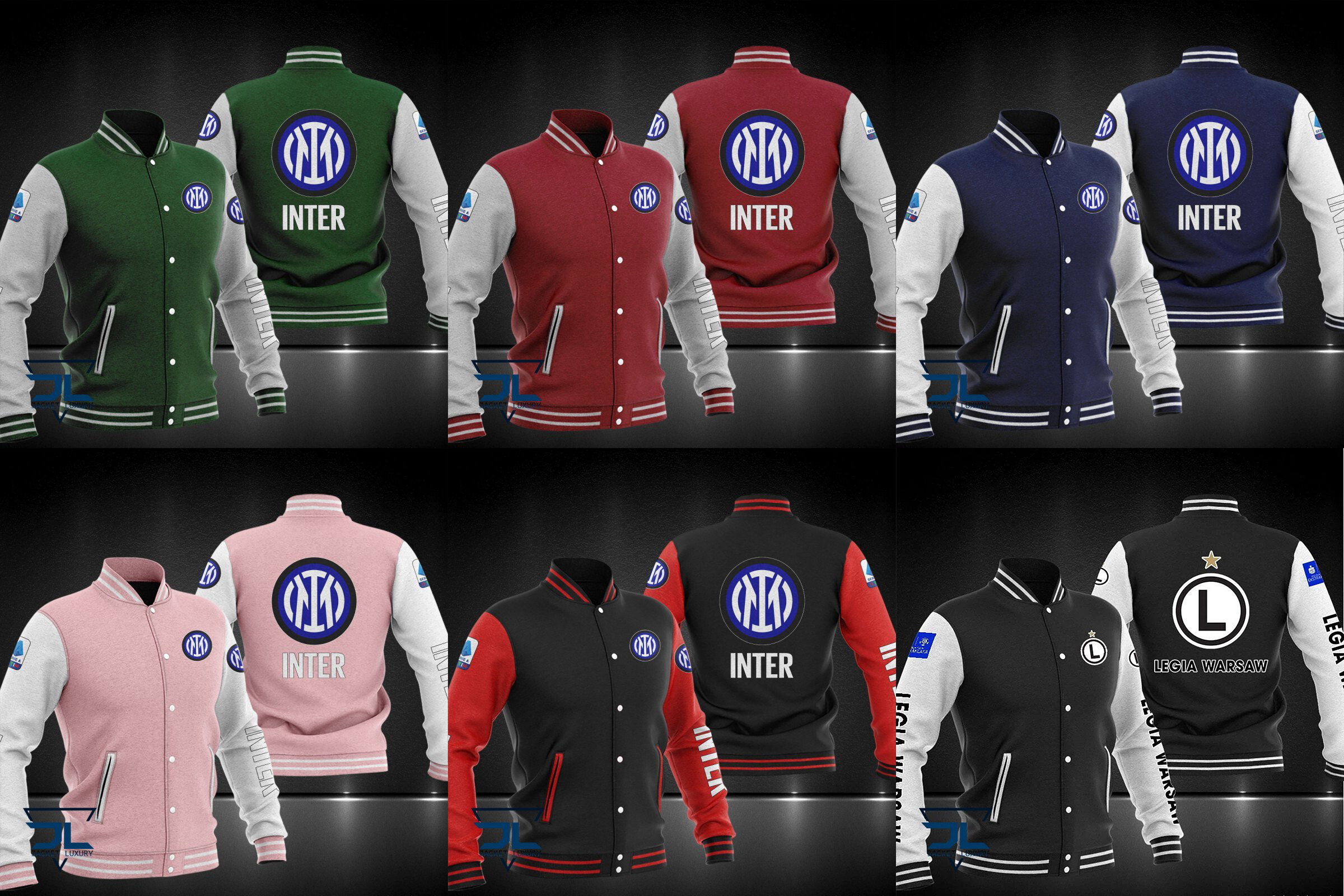 Some details about our product
KEY FEATURES:
A baseball Jacket provides warmth on autumn/ early winter days: Whether it's on a freezing morning or a cool night, a comfortable jacket always comes in handy. And a Coofandy varsity jacket is an awesome choice that totally works here.
Suitable for special occasions such as Christmas, birthdays, celebrations, and housewarming gifts.
PRODUCT INFORMATION:
Made of polyester & cotton, this Baseball Jacket is very light and keeps warm very well.
Heavy double-knit polyester jersey
Rounded hem
Rib-knit cuffs and collar keep their shape
PRINTS: Dye-sublimation printing
WASHABLE: Machine wash cold, only non-chlorine bleach when needed, hang dry, cool iron on the reverse side or dry clean
Production time: 3-5 Business Days
Note:
– Since the size is manually measured, please allow a slight dimension difference from 1-3 cm.
– Due to the different monitor and light effect, the actual color of the item might be slightly different from the visual pictures.
– If you have any claims about the product quality, please send us a photo of the entire product containing the defect, a close-up photo of the error details, and a video recording of the entire surface of the product up to the detail of the defect.
CUSTOMER SATISFACTION IS OUR HIGHEST PRIORITY. IF YOU ARE NOT SATISFIED, PLEASE CONTACT US TO SOLVE THE PROBLEM. WE WISH YOU HAVE A GOOD SHOPPING EXPERIENCE HERE.
Suit Care
A Varsity jacket, commonly referred to as a Stewart & Strauss Letterman jacket, is a distinctly American custom. If you take proper care of your jacket, it can endure for decades or even a lifetime. Our jackets are composed of thick, warm melton wools, real cowhide leathers, vinyl (fake leather), and satin.
ALL-WOOL JACKETS BY STEWART & STRAUSS
Make light strokes with a delicate suede brush on your jacket. After using your jacket, you can also clean it with a lint brush before storing it in a closet. Lint and surface dirt are removed by brushing.
Wool coats should be stored between usage on a wooden or plastic hanger. To prevent the weight of the jacket from stretching out the shoulder areas, hangers should be strong and wide. Wool jackets should also be hung in an area with sufficient airflow. If packed too tightly with other objects, wool jackets may become wrinkled. Also, wool hung near soiled objects may absorb some of the dirt or odor.
To quickly absorb moisture, blot spills on wool. Don't rub the spill; instead, use heavy paper towels or absorbent cloths. The liquid will spread and be pushed deeper into the wool by rubbing. If the spilled item (wine, ink, chocolate, or coffee) contains natural or synthetic colors, seek advice from a reputable dry cleaning business on what to do next after blotting the liquid.
The beginning and end of the season are the ideal times to have a jacket dry-cleaned. Wool coats may require more frequent professional cleaning if they become unusually unclean for some reason. However, with typical use, once or twice yearly should be adequate.
After the season, keep jackets in a breathable garment bag. This will help prevent moths and other insects from infesting the wool. You can add mothballs or keep jackets in cedar chips for added security (or other natural moth repellents).
We should get our wool jackets professionally dry cleaned.
Avoid ironing a wool jacket if at all possible. If the jacket still has wrinkles after being taken out of storage and hanging for some time, use a cool ironing setting. Lay the jacket out flat and cleanly on a table or your ironing board. Cover the wool jacket with a sheet or pillowcase to shield it from the iron's surface. Use steam for best results.
STEWART & STRAUSS LEATHER/WOOL JEANS
To get rid of all the dirt and dust, gently brush. Use a gentle, moistened sponge or cloth to clean cowhide leather. Keep in mind to softly rub the leather in a circular motion until it disappears. Apply the leather lotion in small circular motions to the sleeves and trim.
With a soft cloth, gently dry the leather. To clean the interior lining of your Letterman jacket, use a wet baby wipe.
WOOL/VINYL STEWART & STRAUSS JACKETS (FAUX LEATHER)
A bowl should be filled with warm, clean water and 4 tablespoons of mild liquid cleaner, like dish soap. While distilled water is usually preferable, regular tap water is acceptable. Brush the vinyl sleeves gently after dipping a soft-bristled brush into your soapy solution. Use a fresh, moist cloth to wipe the sleeves clean. To dry the fabric, rub a gentle, clean cloth over the sleeves.
ST. STRAUSS & CO. SATIN JACKETS
Satin jackets are quite simple to maintain because they are simple to wash and dry. Your satin jacket can be machine-washed using the permanent press cycle and warm water. If it's warmer outside, put your satin jacket on a clothesline to air dry or dry it in your dryer on low heat.
Quickly remove from the dryer and hang to prevent unwelcome creases. Our satin jackets often don't need to be ironed, but if you must, use a heated iron.
A STEWART & STRAUSS JACKET'S STORAGE
When it's time to keep your jacket once more, pick a cool, dry space with good airflow that is out of the sun. For instance, moths, insects, mold, and mildew frequently thrive in attics and basements. Hang the jacket instead of folding it, which can leave ugly wrinkles and marks. Try rolling the jacket, beginning at the neckline, if the hanging is not an option.
Although cowhide leather is a natural material, improper care can make it fragile. Here are some suggestions for maintaining your varsity jacket as long as possible:
Cleaning your jacket with a leather lotion should be done once a month or every two months, depending on whether you wear it or not. Don't stuff your pockets too full. Every time you take off your jacket, hang it up, zip it up, and empty the pockets.
To preserve the leather, it needs to breathe: store your jacket in a ventilated area preferably covered with a breathable garment bag open or cloth to keep dust away, and protected from heat and humidity. Put nowhere near a plastic bag.
Contact us:
Homepage: https://allyoloswag.com/