Rogle BK Sport Fans Max Soul Shoes,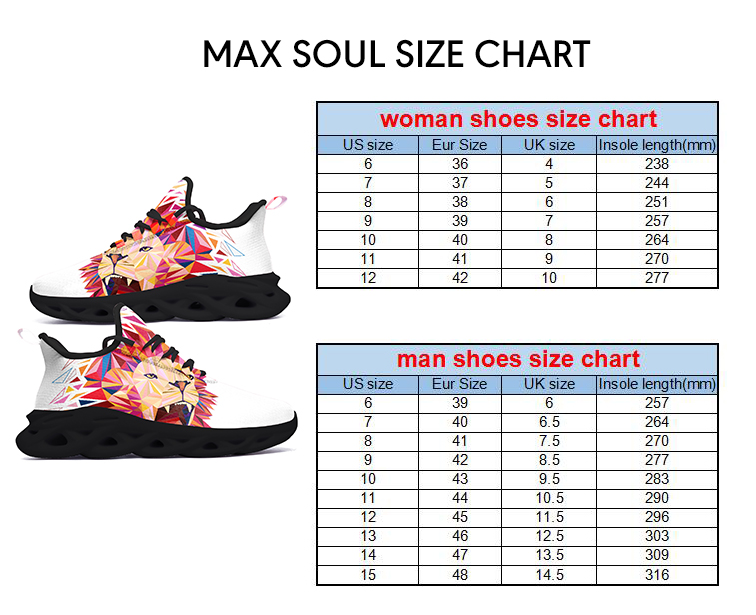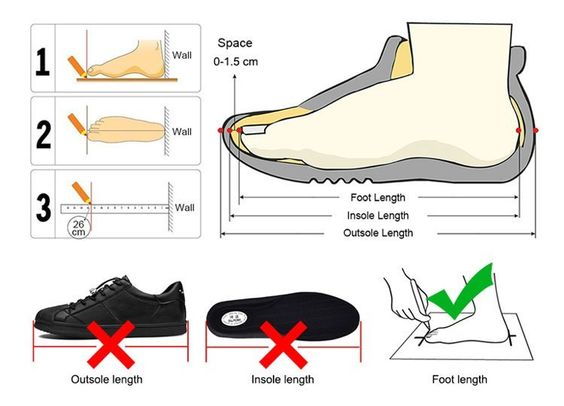 Some details about our product
Max Soul Shoes Product Description
MATERIALS:
Made of mesh fabric, the breathable mesh upper helps you stay cool and comfortable.
A soft rubber outsole enhances cushioning.
More air underfoot creates a softer, more comfortable ride
FEATURES:
A comfortable and beautiful pair of sneakers will make your outfit much more fashionable.
Extremely fashionable and dynamic, easily combined with many types of outfits
Suitable for special occasions such as Christmas, birthdays, celebrations, and housewarming gifts.
PRINT: Dye-sublimation printing
WASHABLE: Clean with a damp towel
PRODUCTION TIME: 5-6 Business Days
Note:
– Since the size is manually measured, please allow a slight dimension difference.
– Due to the different monitor and light effect, the actual color of the item might be slightly different from the visual pictures.
CUSTOMER SATISFACTION IS OUR HIGHEST PRIORITY. IF YOU ARE NOT SATISFIED, PLEASE CONTACT US TO SOLVE THE PROBLEM. WE WISH YOU HAVE A GOOD SHOPPING EXPERIENCE HERE.
SUGGESTIONS AND USEFUL GOODS
If you want your sneakers to last longer, you must take care of them—whether that means cleaning or safeguarding them. Despite the fact that it could seem like a lot of labor, only a few easily accessible products are needed. Read on for a beginner's tutorial centered on more popular shoe materials like leather and canvas if you're searching for some quick techniques and suggested tools to keep your sneakers spotless.
Sneaker care advice for beginners: Make an effort to treat them well right away. The simplest approach to care for your shoes is to keep them free of stains and creases in the first place. Give your new shoes a good coat whenever you buy them by applying shoe protectors from companies like Crep Protect and Jason Markk (keep scrolling down for recommended products).
After each use, stuff them with crumpled-up newspapers. Newspapers are readily available and excellent moisture absorbers. If you've had a bad day and your feet sweat a lot or your shoes are soaked in rain, fill your kicks with newspapers to help them dry more quickly and get rid of the rotten smell. One of the main things that make shoes look dated is toe creases, which can be avoided by stuffing your shoes.
Keep them safely stored. They are not necessarily being preserved properly just because they are in a shoe box. To keep shoes smelling fresh, you can stuff dryer sheets inside of them or buy items designed expressly to do away with shoe odors.
Change up your shoes. No matter how much you may enjoy your new sneakers, if you wear them twice or more in a row, they won't have a chance to air out or recover.
Avoid using the washing machine and put an end to your laziness. Although it may seem enticing, using the machine will simply damage the shoes' materials and cause the stitches to fall away.
Keep an eye on your laces. They are equally crucial to the success of footwear. You may either buy a new pair with different colors and designs to change up the look, or you can just soak them in a bowl of warm water mixed with laundry detergent. The sneaker industry is huge.
Aside from just being shoes, they also fulfill the following purposes: We wear certain sneakers for comfort, some for health, and some for high fashion. And while some of our sneakers can look a little nicer when they are a little damaged (Chuck Taylors, hello! ), there are occasions when your sneakers need to be cleaned for the purpose of aesthetics or odors. (Click here for a step-by-step pictorial explanation on how to wash your sneakers.)
Oh absolutely, you can machine-wash the majority of sneakers!
In most cases, washing athletic shoes in the washing machine are the best option. Conversely, avoid machine-washing footwear made of skins, such as leather and suede. This is the ideal option for sneakers made of synthetic materials or canvas, like Vans and Keds. Although it's a fairly simple task, there are a few subtleties that will let your kicks emerge as spotless and, more importantly, undamaged as possible.
Before putting your shoes in the washing machine, bear these five suggestions in mind:
Before washing, take off the laces. Removing the laces will provide water and detergent access to what can be a shockingly dirty area of the shoe because dirt tends to accumulate around the eyelets. While you're at it, wash the laces as well. Place the laces in a tiny mesh laundry bag and wash the shoes with them.
Clean up your dirty sneakers. Since dirt and mud are protein stains, an enzymatic stain remover like Krud Kutter Sports Stain Remover works best to treat them. Use cold water, and use only a small amount of detergent. Since the shoes are so filthy, it may be tempting to apply more soap, but resist the desire because the detergent residue will make the shoes look dingy.
Dry your sneakers outside. Toe box ventilation can be improved by flipping the tongue over the toe box. Next, stuff the toe box with a balled-up towel (a washcloth or dishrag would do) to help absorb moisture.
Contact us:
Homepage: https://allyoloswag.com/